t cut tube cutting machines:
A compelling option
for clean cutting results
You can be sure that our t cut tube cutting machines are behind efficient processes that are a cut above the rest. These reliable solutions for impressive cutting results make your production more flexible and more efficient. And they are faster too. We guarantee accurate cuts on straight and bent tube geometries. The fact that the t cut range delivers such results whilst being economical on energy and almost maintenance-free, that is what makes our solutions economical.
Whether as a stand-alone machine or as production cell, the t cut machines are above the rest thanks to the easy operation and accurate results!
Your benefits at a glance
Perfect cuts
with the greatest precision
All transfluid machines deliver the highest cut quality and the workpieces can be processed without any further steps.
Method-dependent
saving of material
Our software ensures that our tube cutting machines operate with almost no scrap generation. That does pay off and increases your return on investment.
Industry 4.0
The smart controls can be connected to the network and secure your long-term investment in the digitalization of your manufacturing. The continuous process monitoring gives you great accuracy and confidence in your production.
Fast set-up
for high productivity
Our solutions are ready to use and offer processes without interruptions. Simple set-up procedures allow a fast change of tube diameter and a sustainable production. That saves time twice.
Performance made to measure:
Our equipment is tailored to your needs.
Tailored to your own requirements and needs, we will deliver the ideal solution with our expertise. A wide range of individual equipment options are available.
Experience our tube cutting machines in action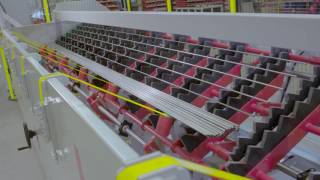 Rohre trennen mit t cut RTO 628 – spanlos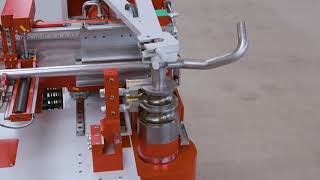 Rohrbiegen und -trennen: t bend DB 2060 CNC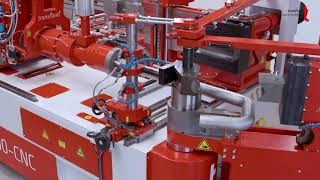 Messertrennverfahren: CNC-Dornbiegemaschine t bend DB 2090-CNC
t cut tube cutting machines:
We have re-imagined sustainability with our t cut range. From the technical features to the quality of the cuts, t cut stands for quality throughout. The robust machine construction makes the tube cutting machines from transfluid long-lasting and timeless. Our t cut series also ensures clean and accurate cuts, for more effective and economical cutting of tubes.